Why Chiang Mai? Why April?

Chiang Mai is the largest city in Northern Thailand, and comes alive during the Songkran (Thai New Year) festival in April each year. During his period, you will be able to witness Thailand in its most outrageous festive mood. Besides Songkran, there are also lots of other things to do at Chiang Mai. You will see that the itinerary i have in mind consists of a bit of nature, a bit of street/nightlife, and a bit of culture. Perect for those seeking a variety of new experiences in your overseas trip this year!
Soak in the Songkran Spirit
Songkran is the New Year national holiday of the Thai's. It falls on 13 April each year, but the holiday period extends from 12 – 16 April. Traditionally, people would go to temples and collect water that was poured over Buddha statues. They would then trickle this water over elders and family members as a gesture of blessing and well wishes.

Nowadays, Songkran is probably more well known for the street water fights. Chiang Mai is one of places where Songkran is celebrated the most, and will also be the main highlight of this trip. Be prepared to get wet and don't forget to waterproof your electronics and valuables! #NotForFaintOfHeart



Hang out with elephants at an ethical elephant sanctuary
At an ethical elephant sanctuary, elephants are treated with respect. Trainers do not hit, prod nor chain the elephants. Nobody will ride on the elephants, nor force them to do anything against their will.
For a day, we will be able to join in the daily routine of these elephants. This includes feeding them, hiking through the jungle, and bathing them (in mud and water). This is a great opportunity to get up close and personal with these gentle giants, while supporting sustainable eco-tourism. The fees are a bit steep (~2,500 thb) but I would rather spend more on such ethical initiatives rather than tourist gimmicks (tsk tsk... Tiger Kingdom).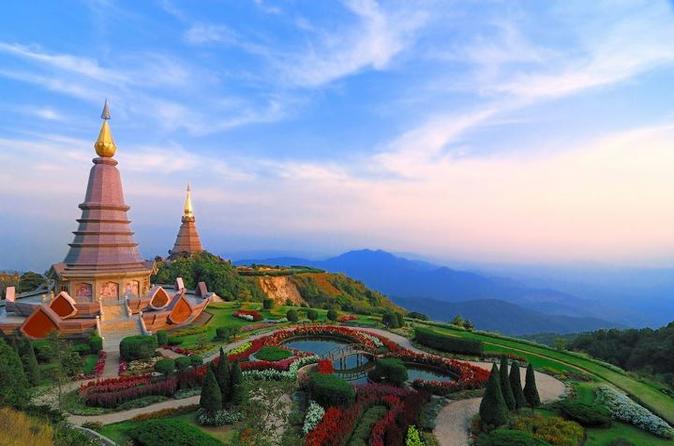 Tour Doi Inthanon National Park
Let's take a day trip to Thailand's highest peak (2565 meters). Visit the King & Queen pagodas, short hikes along nature trails, and discover waterfalls and some wildlife/birds along the way.




Eat and Shop at Night Markets

There are tons of night markets at Chiang Mai, enough for us to visit one market each night - Saturday Night Market, Sunday Night Market, Chiang Mai Night Bazaar, Kalare Night Bazaar, Anusarn Market, Warorot Market. This offers a myraid of options for souvenir shopping, bargain hunting, and street food snacking!




Temple Walking Tour

Check out the following temples in the Old Town area: Wat Chedi Luang, Wat Phra Singh, Wat Sri Suphan, Wat Chiang Man, Wat Lok Molee, Wat Phan Tao.


Other Activities
-Watch the Chiang Mai Cabaret Show
-Participate in Monk Chats
-Catch a Muay Thai Boxing match
-Other night markets: Suandok Park, Central Kad Suan Kaew – Night Market
-Other temples: Wat Phra That Doi Suthep, Wat Suan Dok, Wat Umong


Estimated Costs for 6D5N (sgd)

Flights: $400 (Scoot)
Accommodation for 5N: $100-200 (assuming hostels & budget hotels)
Tour fees: $100 (elephant sanctuary) + $50 (Doi Inthanon day tour)
Additional expenses include transportation, food and shopping, and tips

If interested, do RSVP/follow the adventure or pm me for more details! I'm open to adjusting the itinerary depending on preferences of travel buddies. :)